Hathorkha refers to the writing system of Hathoria. It is a syllabic script, like Enchan.
Vowels
Consonants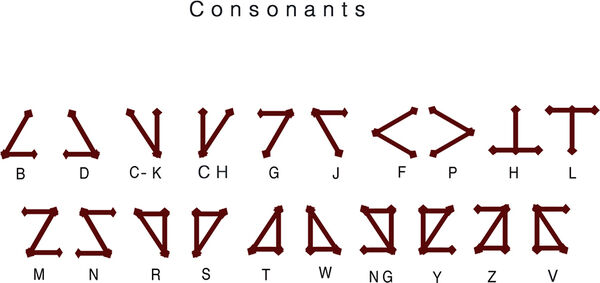 B-D-C/K-CH-G-J-F-P-H-L-M-N-R-S-T-W-NG-Y-Z-V
Abugida
There are 100 possible combinations when combining the consonants and vowels to form a Hathorkha unit. Vowels have a different form when not used as a mere phonetic indicator.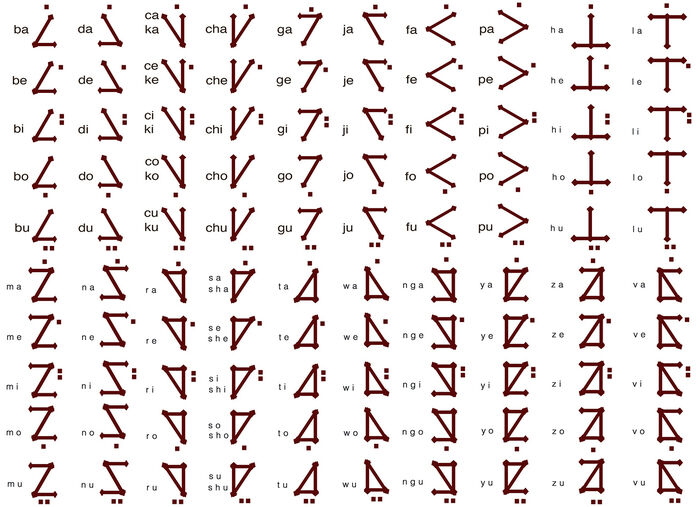 Sentence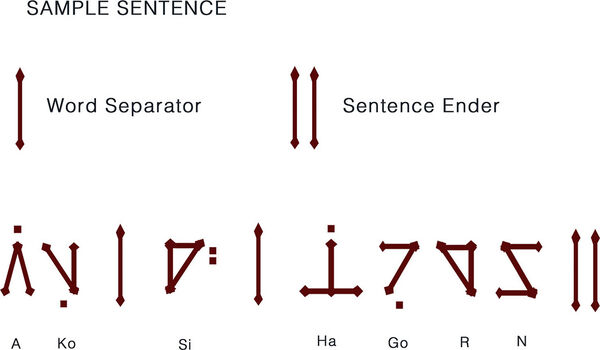 Hathorka uses symbols to mark the end of words and sentences.
Sample spellings
Ad blocker interference detected!
Wikia is a free-to-use site that makes money from advertising. We have a modified experience for viewers using ad blockers

Wikia is not accessible if you've made further modifications. Remove the custom ad blocker rule(s) and the page will load as expected.