The Enchan script, the writing system of the Enchan language, is an abugida, a writing system common in Southeast Asia, like Baybayin.
Vowels
Consonants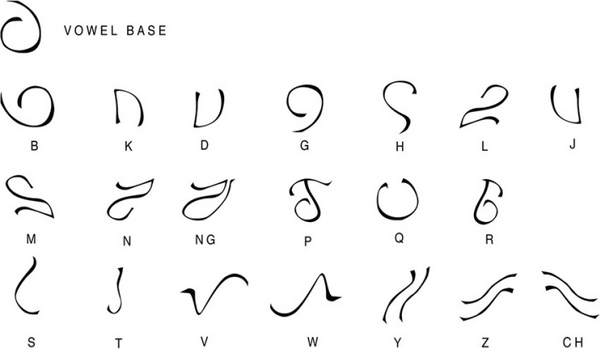 Consonants: B-K-D-G-H-L-M-N-NG-P-Q-R-S-T-V-W-Y-Z-CH-J
Phonetic indicators

Vowels have a different form when combined with consonants as phonetic indicators. The complete list of combinations are given below.
Abugida
There are 100 possible combinations when combining the consonants and vowels to form an Enchan unit.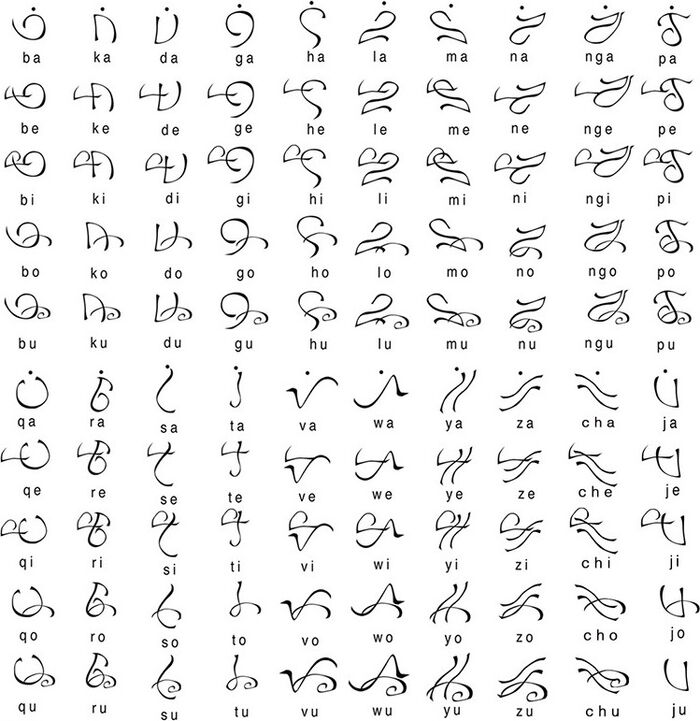 Sample spellings
Reference