The Enchan script, the writing system of the Enchan language, is an abugida, a writing system common in Southeast Asia, like Baybayin.
Vowels
Consonants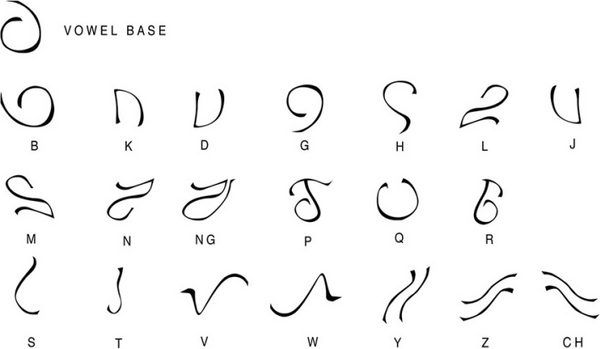 Consonants: B-K-D-G-H-L-M-N-NG-P-Q-R-S-T-V-W-Y-Z-CH-J
Phonetic indicators

Vowels have a different form when combined with consonants as phonetic indicators. The complete list of combinations are given below.
Abugida
There are 100 possible combinations when combining the consonants and vowels to form an Enchan unit.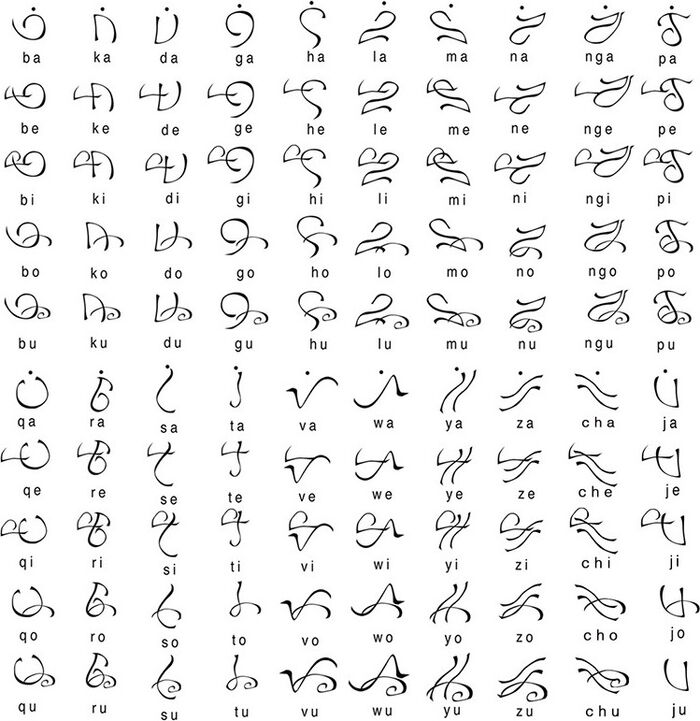 Sample spellings
Reference
Ad blocker interference detected!
Wikia is a free-to-use site that makes money from advertising. We have a modified experience for viewers using ad blockers

Wikia is not accessible if you've made further modifications. Remove the custom ad blocker rule(s) and the page will load as expected.